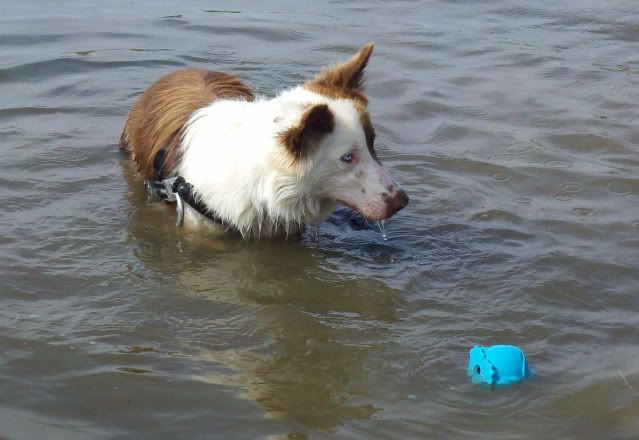 Hiya! I'm just a regular red dawg, hanging out in the pond, playing ball.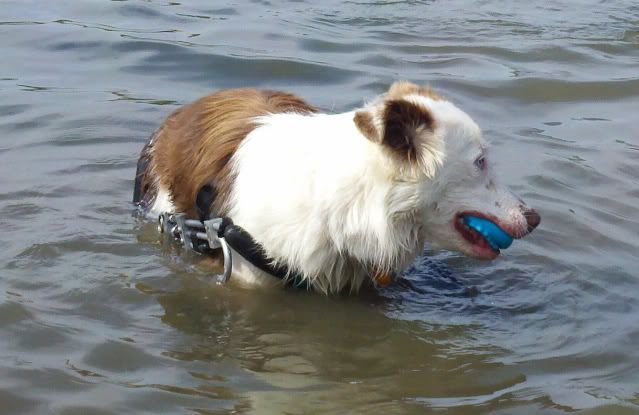 Hmm, what's that you say, there seems to be something funny attached to me?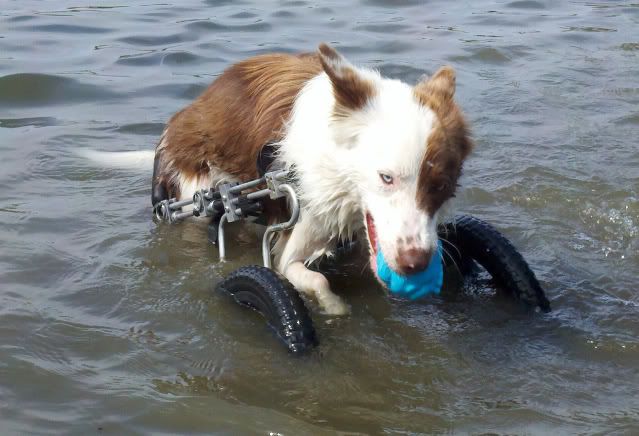 Oh that . . . that's just my wheels of course . . .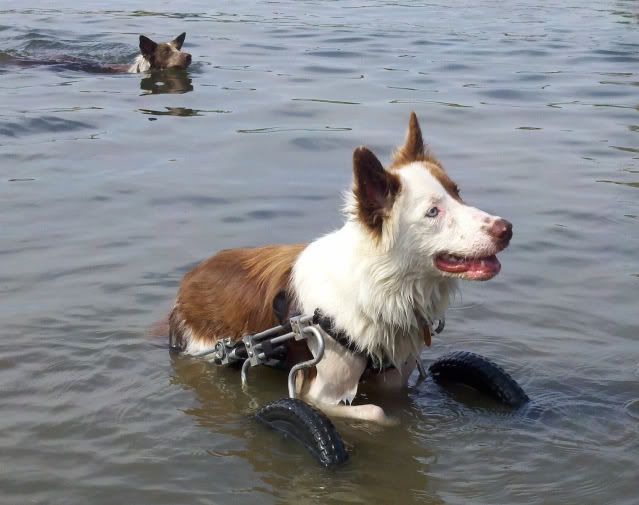 Throw the ball again, wouldya??
Oh thanks! Hey, that wasn't the blue ball . . .!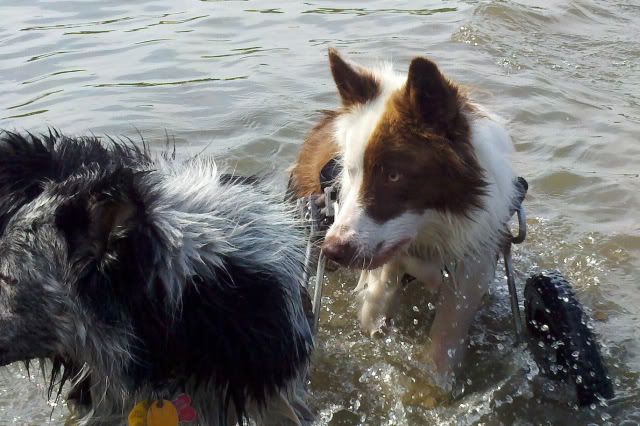 Who took my blue ball . . .??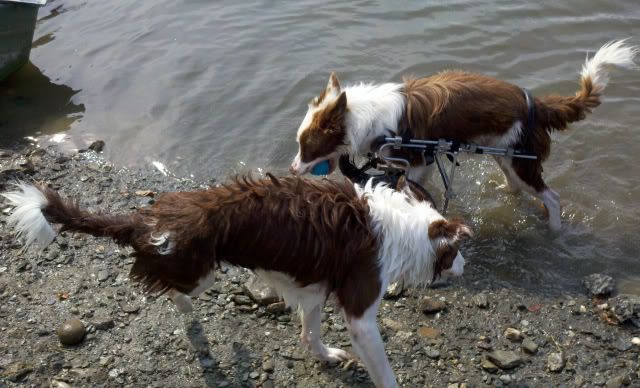 I got it back!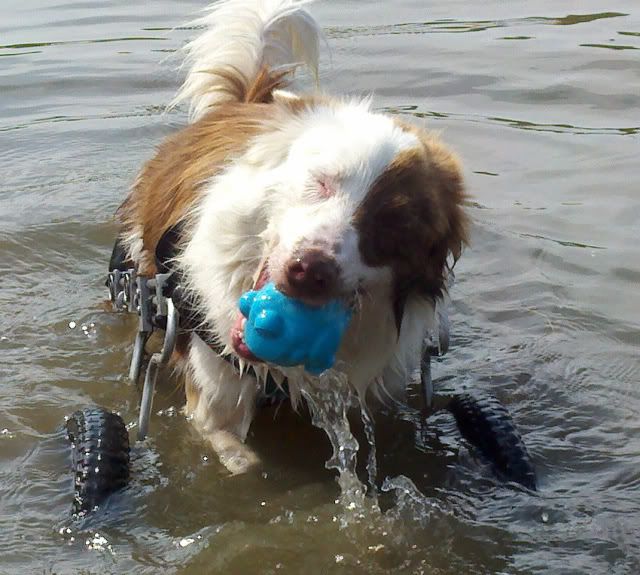 Such fun!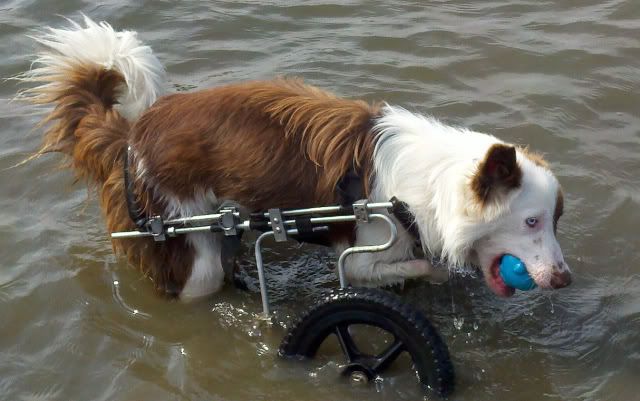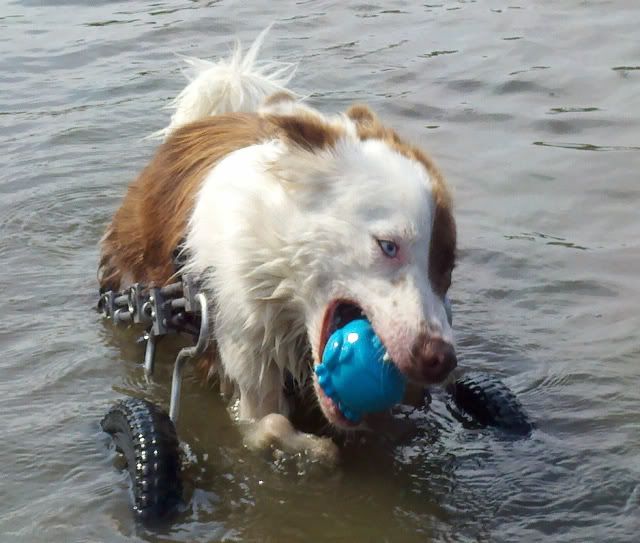 I'm still waiting for my forever home! Hope it's ready for me soon!